Hello my familia! It's been a while since my last post on the Liquid Culture website, but lucky for you, you'll be getting a ton of Halloween cocktails to enjoy all week long! I wanted to start off my Halloween cocktail countdown with a VERY exclusive run of Crystal Head's limited edition Bone Bottle. I mixed this unique vodka with some unusual flavours, that I SWEAR come together. Matcha and Vodka have never tasted so good!
---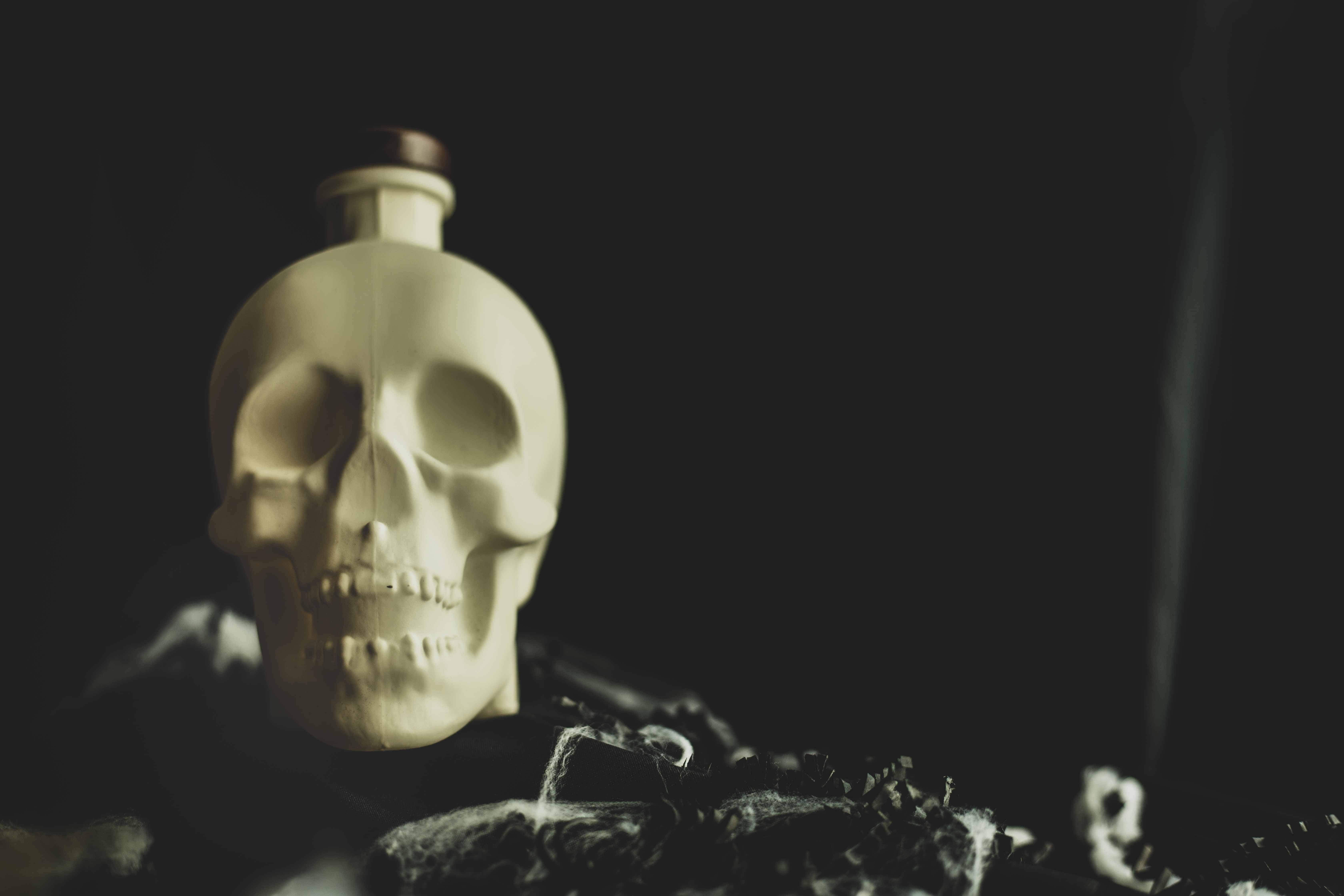 ---
First and foremost, I have to thank the Crystal Head family for gifting me this very exclusive bottle. When Michelle reached out about this limited edition bottle, I was honoured to help spread some love about this spirit. Now you may have remembered my epic "intro" to the Crystal Head Family, which you can find linked here! You're going to find that same quality product but in a whole new packaging.
The Limited Edition Bone Bottle was created to replicate the accurate colour/finish of a bone. As you can imagine, this is the perfect Vodka for Halloween, and the reason WHY I wanted to start off my week of cocktails with this! Now this bottle won't last long (if it hasn't already sold out), because it is only going to be at the LCBO for the month of October! If you know you need this bottle for your Halloween weekend festivities, make sure you're running over now!
Enough about Vodka, let's chat the other ingredients featured here! The other main ingredient I thought would pair well with Vodka was Salty Paloma's Matcha Sugar Rim. If you don't know much about Salty Paloma, it's a local product here that offers a collection of Salt and Sugar rims for your cocktail needs. She has so many delicious flavours, including "Sweetie Pie" which mixes with cinnamon, grapefruit zest, raw cane sugar and maple syrup flakes. Today's creation uses her newest member Matcha, which is infused with fine grain matcha powder, cacao and maple! After this decision, it set the tone for the rest of the cocktail.
---
---
I made a quick Matcha and Honey Syrup, which I'm telling you takes NO effort, and mixed in some fresh lime and basil. But something was missing. The cocktail needed another element to tie everything together and that's when the Jack Daniel's Fire hit me! A little dash of this brought out the cinnamon, and complimented the Matcha so well! Plus I loved that this cocktail had a bit of heat for the "surprise bite" which suits the Halloween theme oh so well. Thirsty yet? I know I am, so let's get to the recipe!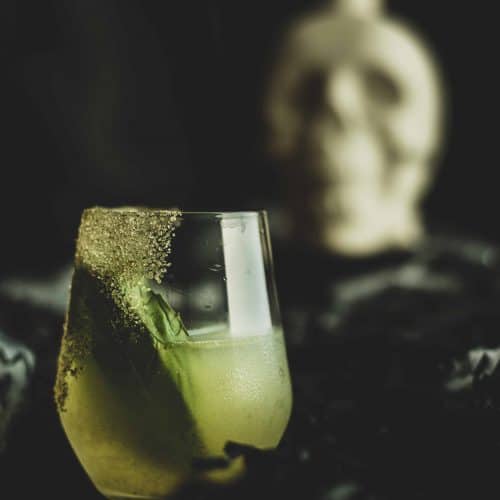 Matcha my Bone – Vodka Matcha and Basil Cocktail
The perfect cocktail for Halloween using Crystal Head's Limited Edition Bone Bottle, Matcha, JD Fire Liqueur with fresh basil and lime.
– Difficulty: Easy
Ingredients
1.5

oz

Crystal Head's Bone Bottle Vodka

1/3

oz

Jack Daniel's Fire Liqueur

1

oz

Matcha Honey Syrup

1/3

oz

Freshly Squeezed Lime Juice

3

Basil Leaves

Salty Paloma's Matcha Sugar Rim

For Rim
Instructions
Rim your cocktail glass with Matcha Sugar Rim (Use lime along end of glass and dunk into sugar rim). Place 1 large ice cube inside glass.

Grab a shaker, lightly press the basil and toss it inside the shaker along with all the other ingredients. Fill your shaker 2/3 with ice and shake vigorously.

Double Strain into prepped cocktail glass. Garnish with 1 extra basil leaf. Cheers
Recipe Notes
If you're wondering how to create the Matcha Honey Syrup, simply combine 1/2 cup of boiled water, with 1/3 cup Honey and 1/2 tbsp of Matcha Powder. Stir to combine!