For those who know the whole 2.0 reference, you know that the Corpse Reviver is a CLASSIC. Scary enough, I had never whipped it up on LC before, but thankfully that all changes today! See how I shake up Blackberries and Cherry in this ultimate Halloween sipper.
This classic hits all the marks. You've got Gin, you've got sour AND you have Lillet Blanc. What's not to like? But the thing is, since I boycotted Absinthe for a long time in my life, I never really gave this cocktail the time of day. With LC though, I always try to keep an open mind and during my research for the Halloween Special Cocktails, I knew I HAD to shake this up.
It's actually quite simple to construct, and doesn't require a ton of prep work! For a Gin, I went with Dillon's Cherry Gin because it's truly an exceptional product, plus I knew it would lend well to the blackberry flavours. You have the typical culprits of Cointreau and Lillet, fresh blackberries, lemon and a dash of absinthe. That's it!
Now if you TRULY hate Absinthe, that's okay, omit it from the cocktail. May I suggest creating a spritz of Mezcal or even Lagavulin for an added smoky layer to the cocktail? I'm telling you, you will LOVE IT. Cheers!
---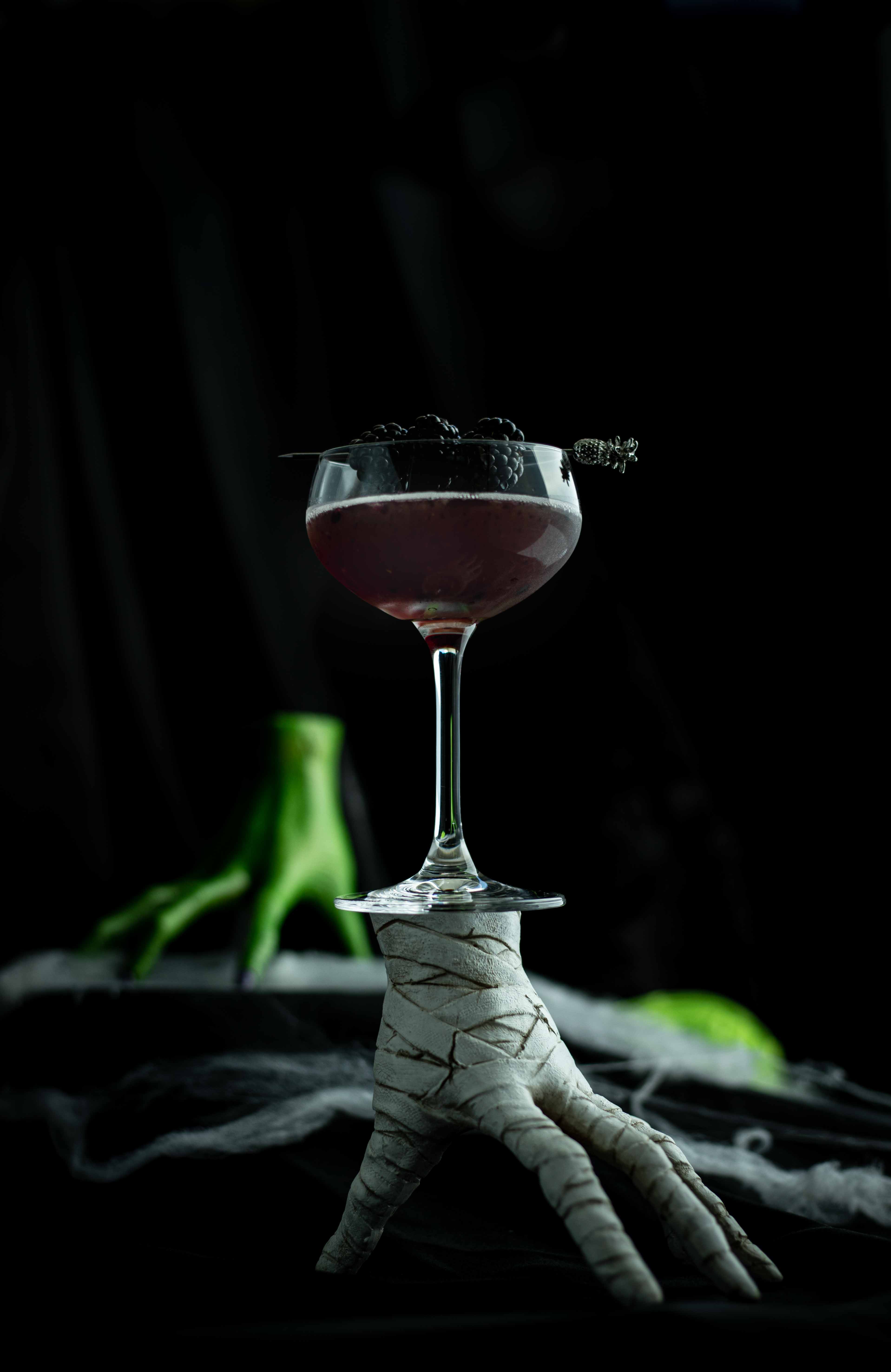 ---
Corpse Reviver 2.Boo Halloween Edition
A Halloween spin on the classic Corpse Reviver cocktail, mixing Dillon's Cherry Gin, Cointreau, Lillet and Blackberries!
– Difficulty: Easy
Ingredients
3/4

oz

Dillon's Cherry Gin

3/4

oz

Lillet Blanc

2/3

oz

Cointreau

5

Blackberries

3/4

oz

Freshly Squeezed Lemon Juice

1

dash

Absinthe
Instructions
Add a dash of absinthe into your coupe glass before preparing your cocktail.

Grab a shaker, fill with the rest of the ingredients and fill your shaker 1/2 way with ice. Give this a vigorous shake.

Strain into your prepped coupe glass. Garnish with additional Blackberries
Recipe Notes
You could technically double strain this, but since it's Halloween, I love the floating bits of Blackberry for a moody effect!