This hump day post caused a bit of heartache, because I wasn't sure if this post would get to my people in time. Someone hacked into the Liquid Culture website, which configured a few issues with the backend of the site. Why anyone would want to ruin or halt the spreading of liquid love and knowledge is beyond me, but I'm thankful it's over and my community has delicious recipes to look forward to. Today is even more special as I bring you the LAST PEACH WEDNESDAY OF SUMMER!! I know, tear. But just know that the peach influence will continue well into fall and winter. For today's recipe, I'm bringing you a classic Pimm's No. 1 Cup but with the peach LC influence.
There are few cocktails recipes that you can pretty much guarantee everyone will love, no matter your palate. Think about it though. Sure we all love Negronis, but are you going to be stirring one up for grandma? As much as I love tequila, I know it's still an 'acquired' taste. Well, when it comes to pleasing the masses, you can never go wrong with an Aperol Spritz or with today's riff…a Pimm's No. 1 CUP!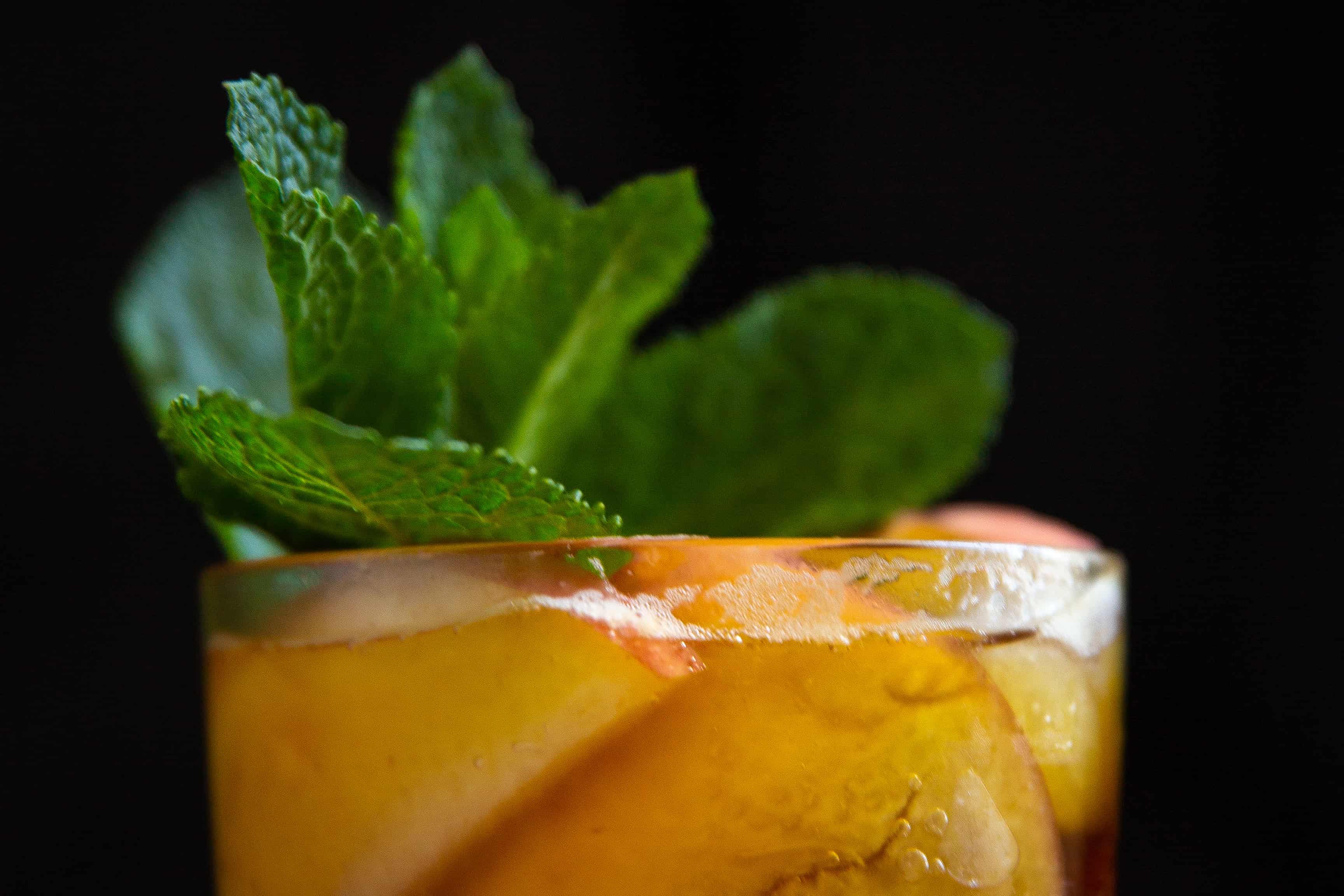 Never heard of Pimm's? Don't worry, not many people do, unless you live in Britain. Pimm's is a gin-based spirit with a ton of citrus and herbs infused, which the British like to call a "fruit cup". Technically it's a liqueur because of it's added sugars, but not even close to the sugar levels of a St Germaine or Blue Curacao. Pimm's is another bottle that's laced in secrecy, with only a handful of people who know the exact ingredients of the product. But the British love it, and if those fancy Wimbledon folk run for this cocktail, so should you!
So my classic riff is a simple substitution of Peach slices. Typically a Pimm's Cup is considered to be a fruit salad in a glass, with cucumber being the main feature. I substituted the cucumber with peaches instead, and it was a perfect match! With some fresh mint and fresh lemon, this is one of the easiest and tastiest lemonade you'll have. If you've never had a Pimm's Cup, do yourself a favour and order one for yourself at your nearest bar. If not, just dive right into this one and pick up a bottle. Trust me, you won't regret it.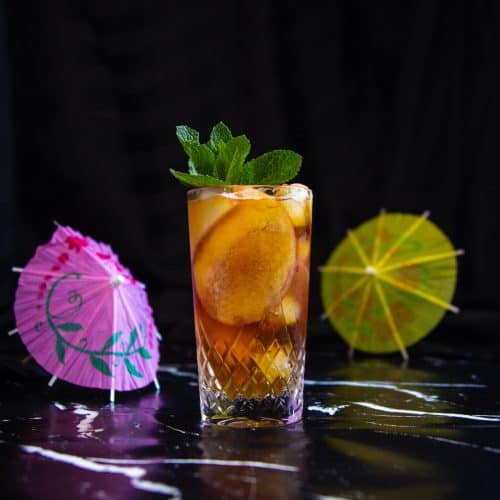 Peamm's No. 1 Cup
A peach infused Pimm's Cup for a delicious LC twist to a classic!
Difficulty: Easy
Ingredients
2

oz

Pimm's No. 1 Cup

1/2

oz

Freshly squeezed Lemon

3

oz

Ginger ale

1

sprig

Mint

5

slices

Peach
Instructions
In a collins glass, layer ice and peaches until it reaches the top

Pour Pimms, lemon and top with ginger ale. Give this a quick stir before adding the mint garnish.
Recipe Notes
For a spicy twist, switch out the ginger ale with your favourite ginger beer!