Today I'm featuring a delicious Rhubarb Gin and Grapefruit Cocktail, that's bright, fresh and easy! The sort of cocktail you'd want to serve up this Spring Break. It's easy to throw together, plus every component is broken down and I give you the low-down on how and where to switch flavours and products. Check out the recipe for this Rhubarb Gin and Grapefruit Cocktail below!
Jump to Recipe
Building your Rhubarb Gin and Grapefruit Cocktail
I'll be breaking down the ingredients, so you can know the intention of each item, and how and when they can be replaced!
Choosing your Gin
Rhubarb is infused in this cocktail in the most delicate way and that's because of the spirit I decided to work with. Collective Art's has a great Rhubarb and Hibiscus infused Gin. And with that, I love to work with more spirits that's local to our market. Thing is, I know you can't find this Gin everywhere, so if you don't have access to this Gin, you do have options:
Choose a Dry Style Gin and infuse it with Fresh Rhubarbs! What I would do is roast the rhubarb slightly with sugar to release some of the flavours (don't let it cook out too long), then place it in a mason jar with Gin and let that sit in the fridge for a week. Now that I'm writing this out, this sounds outstanding. Even throw in a cinnamon stick or Orange Peel to the mix!
You can also go with another brand. Another personal favourite of mine is the Steinhart Rhubarb Gin, made out in Nova Scotia, Canada.
If you don't have access to that, then there is the third alternative and that's to dash some rhubarb bitters, or make a rhubarb syrup at home. Lucky for you, I've got a syrup recipe you can find on my website, just follow the link attached!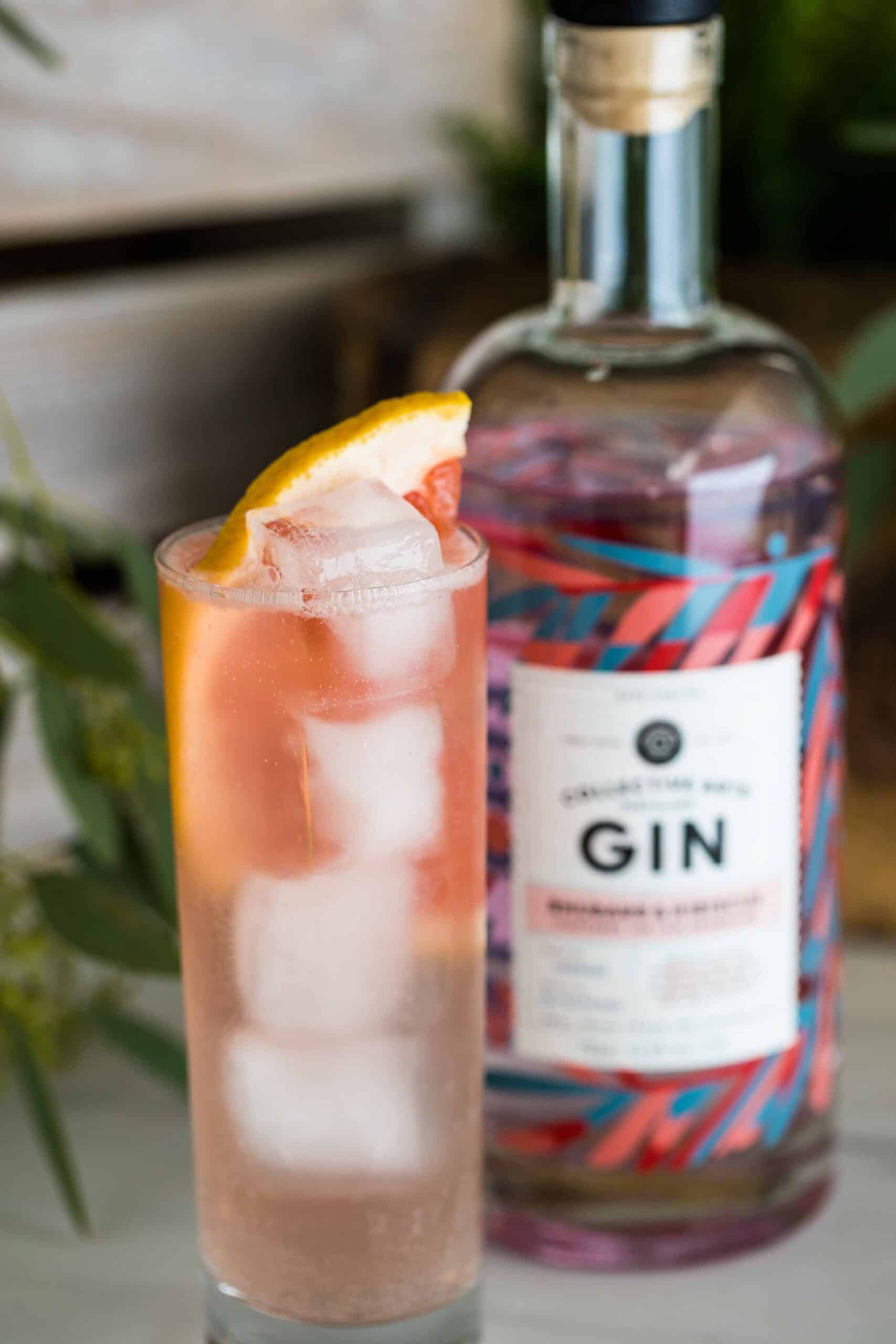 Why Cocchi Rosa?
I know there may be people who ask, WHAT is Cocchi Rosa? Well friends, it's one of my favourite aperitivos in the market. Think Aperol, but much better. It's not as sweet, it's very vibrant, bright without being overly sweet. It's a must have for my home bar.
Now it naturally has the strawberry notes I was looking for to compliment the Rhubarb Gin, hence why I went with this pairing. But you may be wondering what else could work. Well, you can decide to make this cocktail extra bitter with Campari, or use Aperol as mentioned above (but seriously, get on the Cocchi game). Something with a wine base that's slightly sweet is where you want to go. I'd even advocate for a Blanco Vermouth or Lillet Blanc or Rose. Think Wine, Think Semi-Sweet, Think Bright!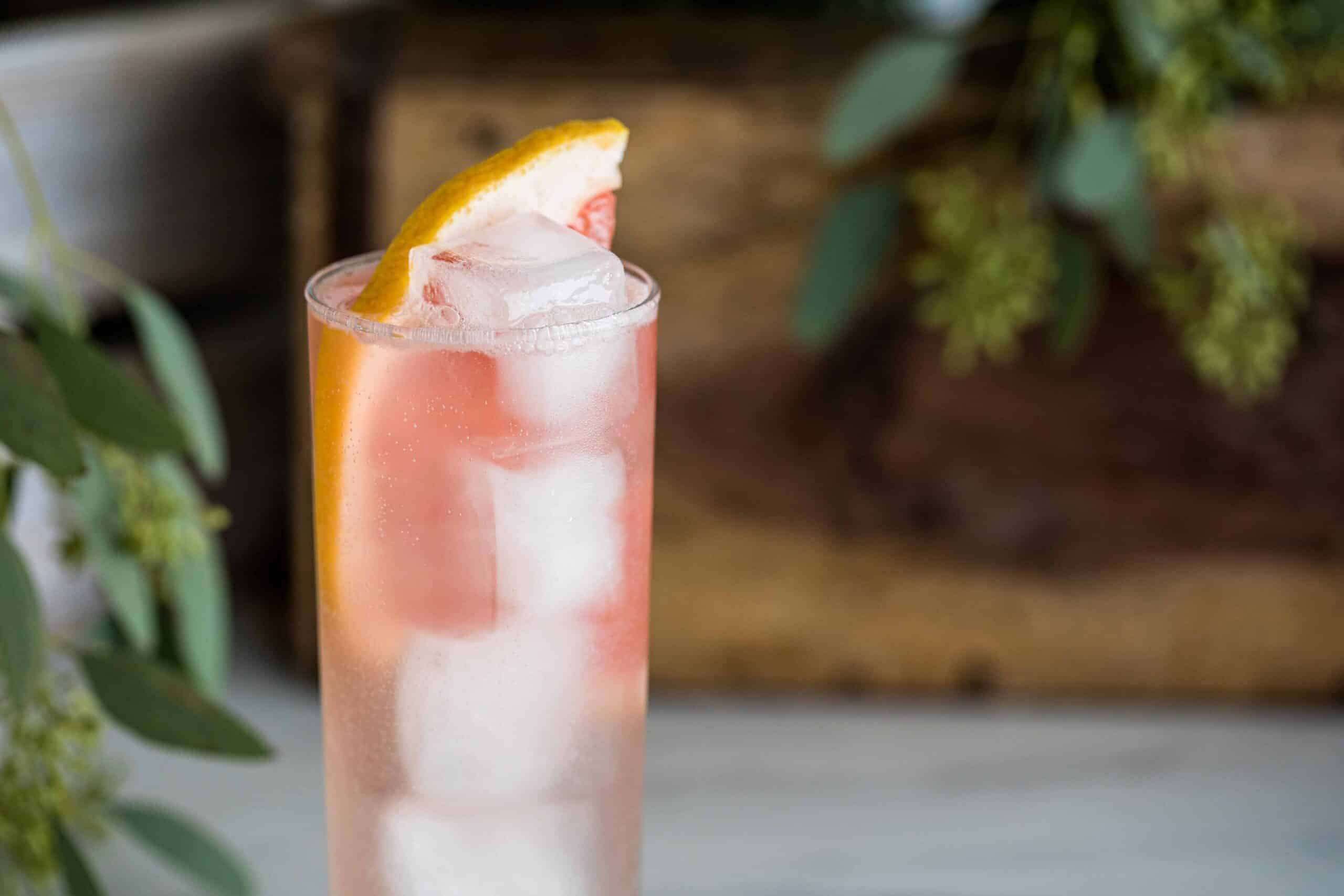 Picking Your Sparkling Component
Since I've been using a ton of Grapefruit Soda's lately (shout out Fever Tree, damn it's so good), I wanted to top this cocktail off with something else. There are a TON of options that could work well with this cocktail. Maybe you want to stick with a classic Indian Tonic Water, or Fentiman's Orange Tonic (ughh soo good). OR you can feel fancy and use Sparkling Wine! Yes! Sparkling Wine!
In an effort to create something lower in alcohol, I chose the Elderflower Tonic Water from Fever-Tree. I knew it would compliment the Rhubarb and Gin well. It also works with the Grapefruit, plus it add a bit of sweetness to balance out the cocktail. If you find this cocktail too sweet, opt out of a Tonic Water and sub in for a soda (or flavoured soda) instead. You have options, and I want to hear what this cocktail inspires you to create!
Spring Break
Sharing an easy Rhubarb Gin Cocktail that's shaken up with Cocchi Rosa, Grapefruit and Elderflower Tonic!
– Difficulty: Easy
Ingredients
1.5

oz

Collective Art's Rhubarb Gin

0.5

oz

Cocchi Rosa

1.5

oz

Grapefruit Juice

1

oz

Elderflower Tonic Water

Fever Tree Used Here
Instructions
In a Shaker, combine the Gin, Rosa and Grapefruit Juice. Add ice and give this a quick shake.

Strain over fresh ice in a collins glass and top with Fever Tree's Elderflower Tonic Water.