So I whipped up a Sangria a couple years ago and I looked at it and thought…this is not my kind of Sangria. My palate has changed, and I know I won't be making any Cranberry sauces. So I decided to upgrade this classic to a much newer, fresher version! We all know a delicious Sangria can go a long way, so call me basic, but you won't be able to deny how tasty this is. To find out how to make this Xmas Sangria 2.0, make sure to read down below!
Jump to Recipe
For those of you wondering how to make some killer Sangria, you'll want to make sure to reference my Ultimate Sangria Formulation. I wrote this just as I was starting to launch Liquid Culture, so excuse the language if it makes no sense. What's most important is that the concepts and ratios have not changed and are still quite relevant. I did adjust the liqueur ratio slightly to make it less sweet and introduced some more citrus to the mix!
Typically you'll find that I breakdown each component of the cocktail. Truth is, the Ultimate Sangria write up does such a good job that I'm just going to dive into this recipe right away. However, I do want to note that I use Creme de Cacao in this special holiday Xmas Sangria, which you may or may not want.
Creme de Cacao for your Xmas Sangria
It's used to combine the Raspberry, Mint and Chocolate, which for me, these flavours scream the holidays! Truth is, if you don't want to experiment with chocolate in this Sangria, that's okay. Instead, try to supplement the sugar in some way so the Sangria is balanced. This could be done with either honey or maybe a peppermint liqueur. Give the Sangria a taste FIRST, to determine what else you'd like to add to the mix.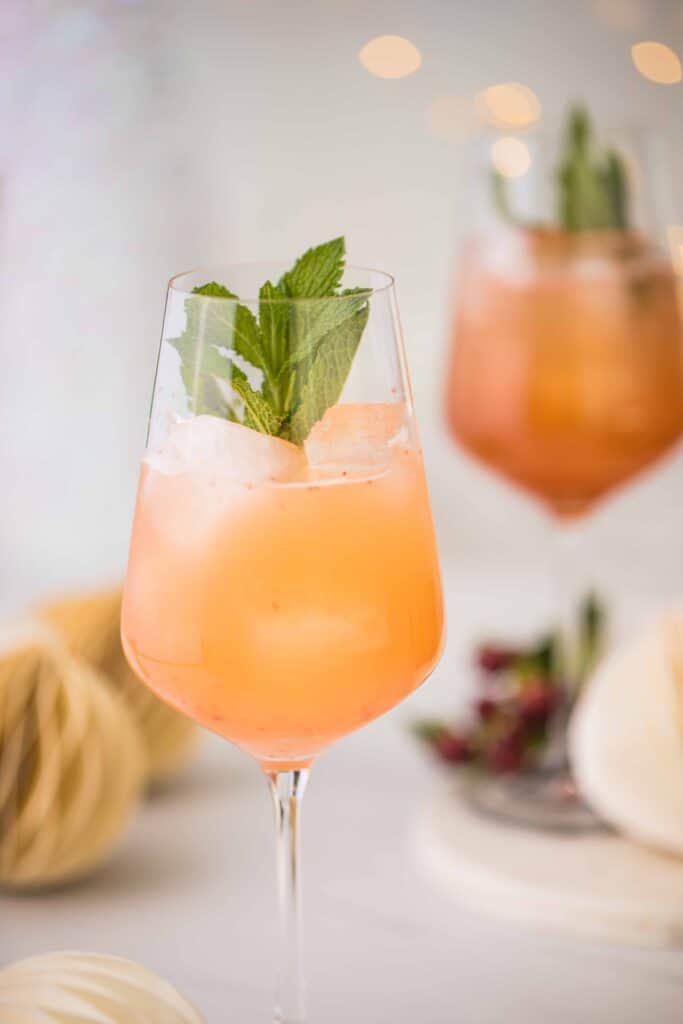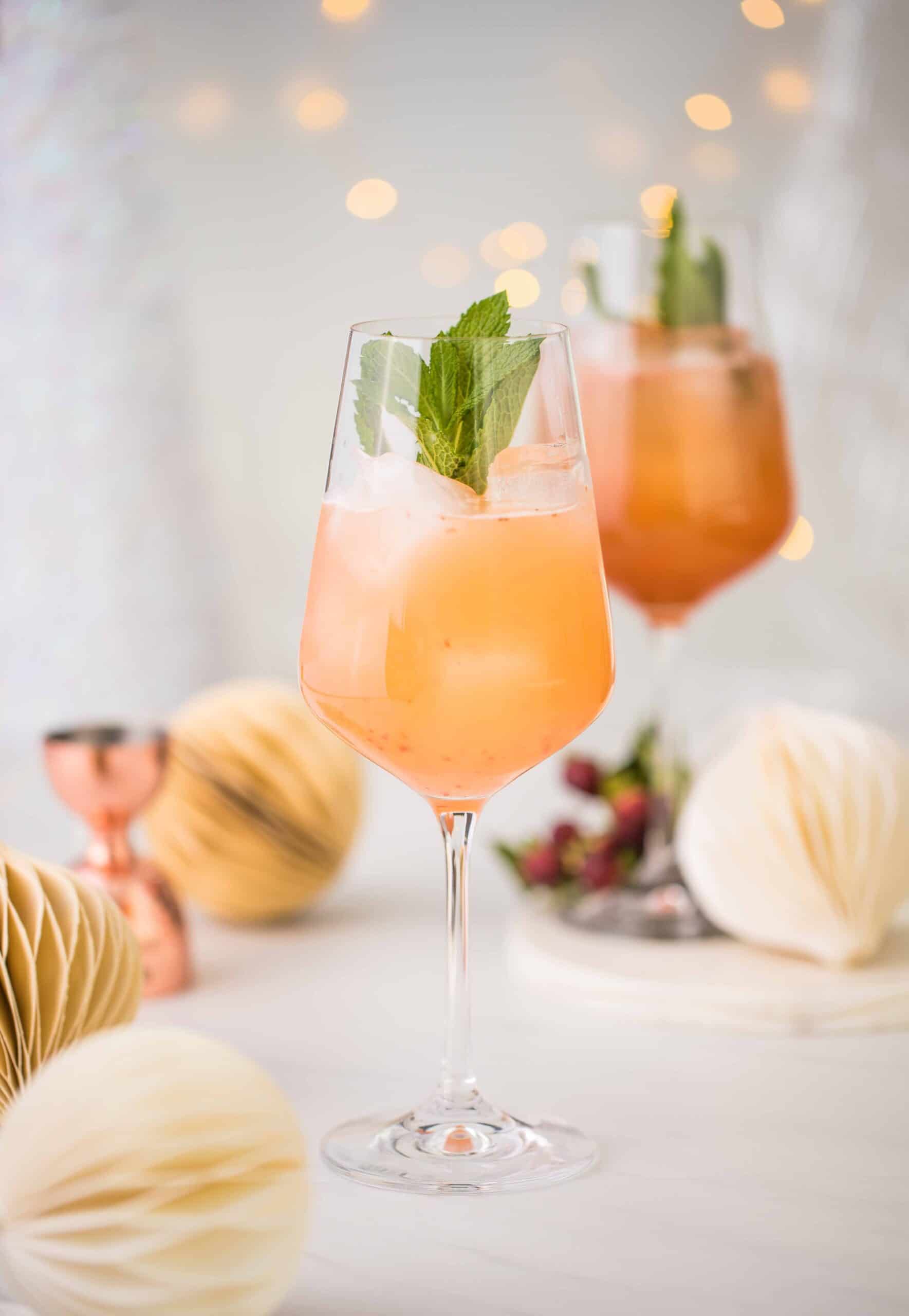 Xmas Sangria 2.0
We're building a new Sangria for the ages, combining Raspberry, Mint and Chocolate in this unique blend.
– Difficulty: Easy
Ingredients
12

Raspberries

4

Sprigs of Mint

4

oz

Cocchi Americano

8

oz

Riesling Wine

preferably New World and Acidic

8

oz

White Cranberry Juice

2

oz

Lemon Juice

1/2

oz

Creme de Cacao

2

oz

Sparkling Water

2

White Sugar Cubes
Instructions
Muddle Mint, Raspberry and sugar cubes in large pitcher

Add 6 large ice cubes and add the rest of your ingredients.

Give this a stir and let it sit for 5 minutes before serving.

Make sure to have extra raspberry and Mint sprigs for individual portions.
Recipe Notes
If you don't have access to Cocchi Americano, try and pick up a Spanish Blanco Vermouth. Your sparkling water can also be substituted with lemon soda if you'd prefer!