This delicious summer Negroni is going to become a constant for me. It has so much of what I love, from fresh ripe plum, an UNREAL raisin-infused Campari, Cocchi Americano Rosa Vermouth, all into one delicious glass! For those who know me well, they know my first choice is always a classic Negroni, and if you were on the fence with this classic before, than this will definitely change your mind.
I try to create riffs on some of my favourite classics for every season, and it wouldn't be Summer at Liquid Culture without a chance at a new and exciting Negroni. Before peaches, my real stone-fruit love was plums. I loved how acidic and tart a plum could be, but boiled down and with some sugar, you have a whole new world of flavours. Now this Negroni is simple enough to throw together at a moments notice, especially if you opt out of the raisin-infused Campari, but the good things in life are definitely worth waiting for, and a 24 hr bath of raisin and campari is like NOTHING you've tasted.
I've always been a big fan of raisins, I even secretly love that cardboard tasting Raisin Bran cereal, although I've upgraded  to corn flakes with a ton of raisins over top. So this was a no brainer for me when I wanted to combine raisin and plum together. The raisin compliments the bitter Campari in so many ways, so make sure to check out details of this infusion here.
If there is one constant in my fridge, it's fresh mint. I throw fresh mint in pretty much anything and everything, so just a few of these leaves can make a dramatic impact to any cocktail. I only wanted a subtle hint of mint, so make sure that you're not aggressively muddling mint. A simple rub of the mint leaves releases a sweet and fresh aroma, and with a simple stir, you get that gentle burst of freshness that I love and associate with summer.
Now I didn't go for a dry, juniper forward gin, because I didn't want it to mask the other gentle components of this cocktail. So I picked up the Gin Mare to avoid an 'aggressive' Negroni taste profile. That's one of the main reasons I toned down on the Campari with this variation, and increased the Cocchi Rosa Americano vermouth. If you haven't heard about this particular vermouth, than you need to get on it, because it's unlike anything in the market. I know I say that a lot, but if it can convert the most absentee drinkers, then just trust my judgment on this one!
That's pretty much all I'm going to say about this cocktail, because right now you should be in your kitchen and making a batch for yourself! So lets start tasting!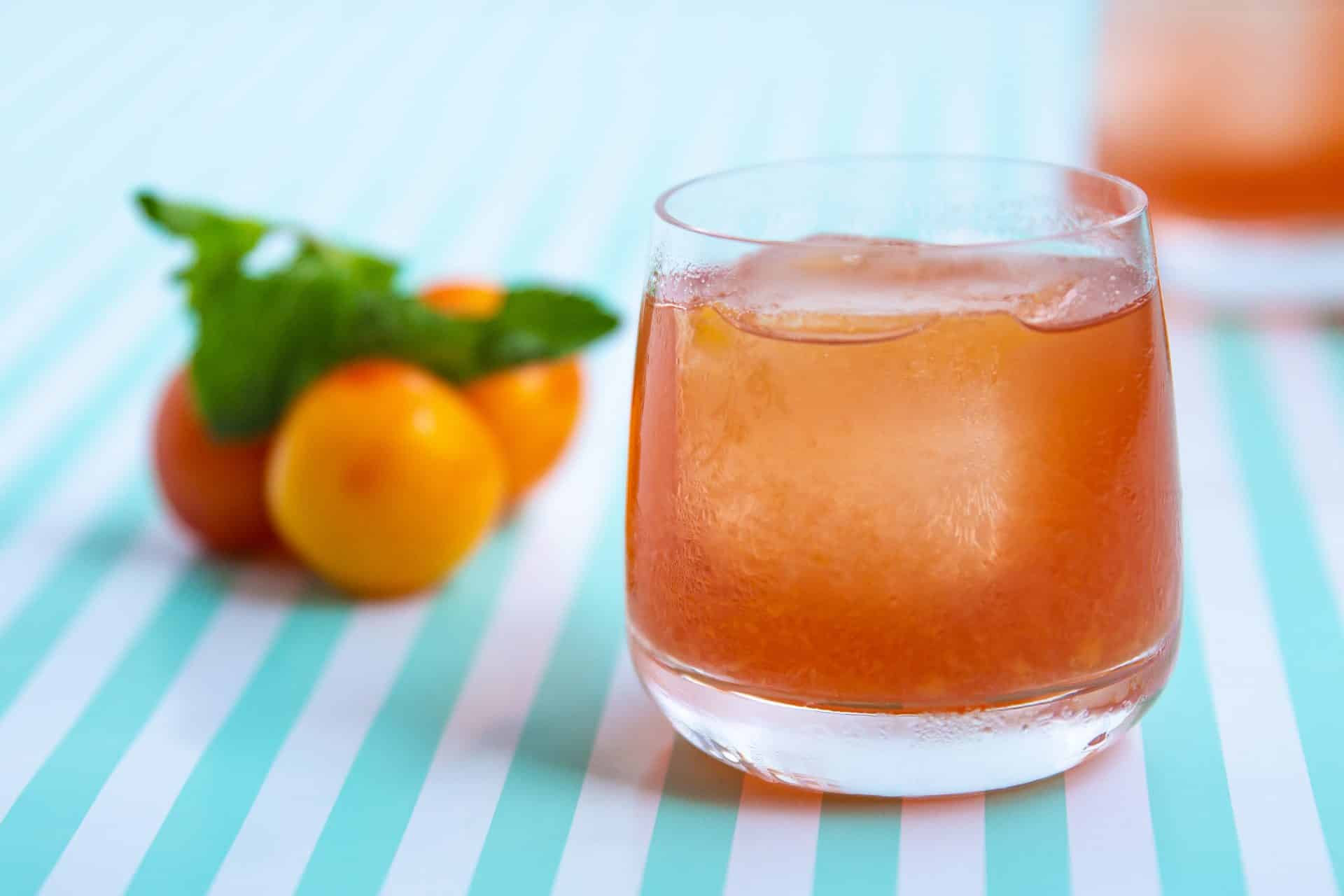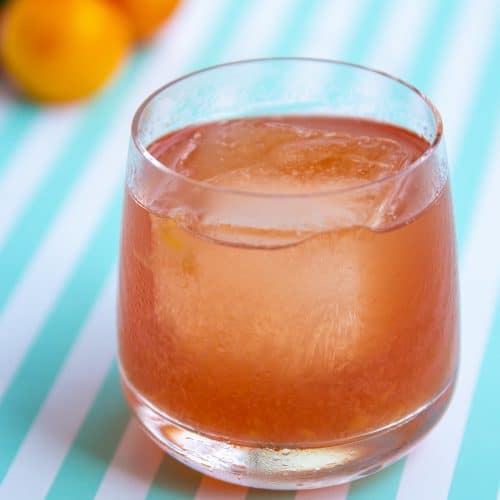 Summer Plum and Raisin Negroni
A refreshing late summer Negroni, made with fresh plum, raisin-infused Campari and mint.
Difficulty: Intermediate
Ingredients
1

oz

Gin Mare

2/3

oz

Raisin-infused Campari

1.5

oz

Cocchi Rosa Americano Vermouth

1

Ripe Plum

de-pitted

4

Mint Leaves
Instructions
In a mixing jar, muddle plums and add mint

Fill the jar with ice and the rest of the ingredients. Give this a stir until well chilled

Strain into rocks glass with 1 large ice cube. Garnish with mint sprig