TRUE PUREST of Tequila, sip on a blanco tequila. It's the most raw, un-inhabited form of the agave plant and truly showcases the expertise of the distiller and Jimadors. It's much like wine, where you're getting a taste of the terroir and no blanco is the same. With that said, I do love it in a cocktail and this tequila has met it's match! I'm using one of the VERY BEST tequila brands in the market, at least the locals in Jalisco (birthplace of tequila) like to think so. Meet El Tequileno and this delicious Watermelon Mint Margarita!
If you're curious on how to shake this up LIVE, catch my video here as I explore this wonderful tequila and show you how to make this delicious summer margarita.
Here's the thing about El Tequileno and why I fell in love at first sip. It's one of the few distilleries left that actually create their tequila and ONLY their tequila in house. Many of the large distilleries houses supply multiple brands of tequila, which is great for them, but if you're looking for variety in the category this can seem limiting. As I mentioned on my segment, Tequila is much like wine where Terroir plays a MAJOR role in the spirit you're tasting. I know that can be said about most spirits, but if everything is coming from one place only, doesn't that bore you?
Regardless, El Tequileno is without a doubt the best kept secret when it comes to Tequila, well known as the local favourite in Jalisco!
With summer slowly coming to an end, I'm trying to sip every summer vibe possible, and nothing screams summer to me quite like watermelon. Plus the delicate flavours of watermelon make it easy for the tequila to shine, which is exactly what I wanted to do. Blanco's are very expressive and great for cocktails that you shake up with citrus, tropical fruits and a bit of carbonation can definitely help. With this cocktail, I decided to go with a fresh margarita, because margarita's are timeless, and so is this variation.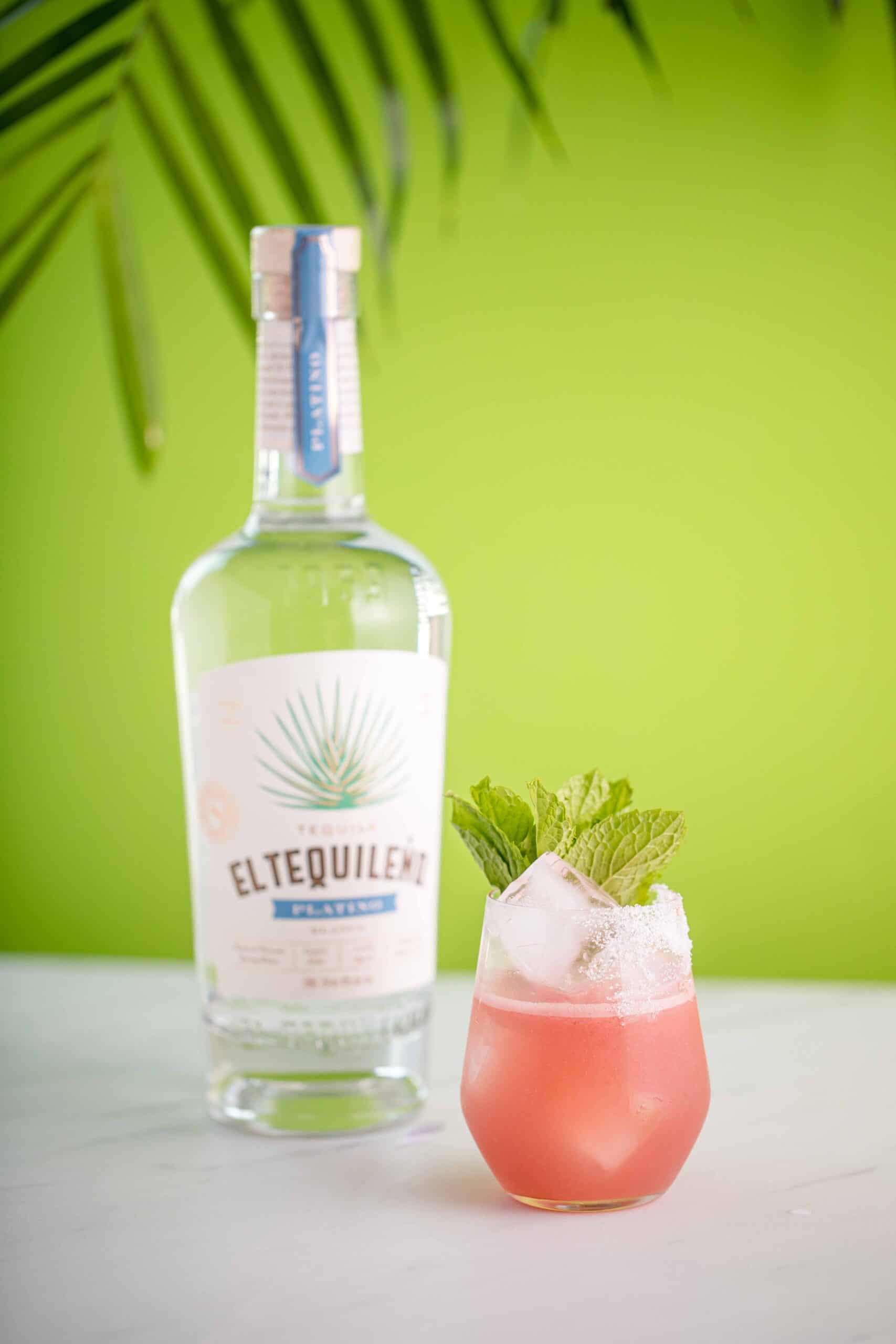 Summer Watermelon Mint Margarita
Looking for the ultimate summer margarita? Look no further with this imbibe mixed with local favourite El Tequileno!
Ingredients
1.5

oz

El Tequileno Blanco

3/4

oz

Freshly Squeezed Lime

4

cubes of Watermelon

approximately ¼ cup

2

sprigs Mint

3/4

oz

Agave Nectar

Coarse Salt for Rim
Instructions
Rim your rocks glass with salt and fill with ice.

Grab a shaker and muddle Watermelon and Mint to a pulp. Add the rest of the ingredients and shake with ice.

Strain over fresh ice and garnish with extra watermelon and mint sprig.